Squire Fan Club Newsletter
  Hello and welcome to our latest newsletter! We're excitedly counting down the days to the first live performance this year, at Concorde 2, Brighton on Saturday 26th August! Of course, Brighton holds a special place in mod cultural history, boasting a rich heritage of mod connections dating back to the 1960s, and the later mod revival era, as well as being featured in the iconic movie Quadrophenia. Along with the subsequent annual mod bank holiday events, Brighton could be considered the mod capital of the world! Surprisingly then, until last year, Squire had never set foot in Brighton for...
---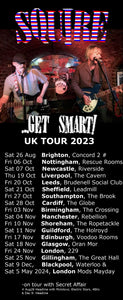 Welcome to the latest newsletter! It seems ages since we last hit the stage and played a live gig! But we are particularly excited with the upcoming series of concerts, because they take us all over the UK, and not only do we get to meet all our fans - we get to play with some fantastic bands too! The upcoming dates are: 2023 Sat 26 Aug Brighton, Concord 2 Fri 06 Oct Nottingham, Rescue Rooms Sat 07 Oct Newcastle, Riverside Thu 19 Oct Liverpool, The Cavern Fri 20 Oct Leeds, Brudenell Social Club Sat 21 Oct Sheffield, Leadmill Fri...
---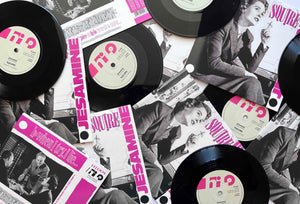 We are thrilled to announce the release of Jesamine in a special Black Vinyl Edition! Add thats not all! Add another item from the store to you order, and it's a whopping 50% off!!! Anything you want!!! Now is the time … until end of June. Just click on the pictures or the link here - https://www.hilorecords.co.uk/collections/all/products/squire-jesamine-vinyl-7-inch-black and lets enjoy the summer!     Summer fun with Squire!!   
---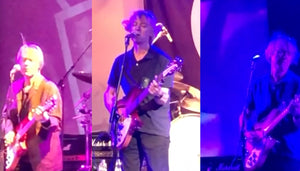 Welcome to the newsletter where we play another unheard track! The warm summer weather has inspired us look for some soft summer sounds to soundtrack the days, and and as we delve into archive of unheard songs, we are reminded of a writing session where we explored the pastoral paradise of acoustic driven ideas! Following from last weeks raucous blast of off-kilter pop, this week we pick up the acoustic guitar and capture a simple idea that sits somewhere between Squire - Get Smart and Sugarplum  - Blue Summer Days. Last week we went overboard connecting the sonic sculpture to a...
---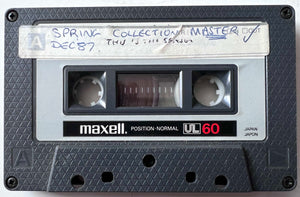 Hi and welcome to the latest newsletter where we play an unheard track from the post Squire project 'Spring Collection'! Thank you to everyone who emailed ideas for future newsletters - and one of the recurring themes was to hear new and unreleased songs, read about the background of some recordings with some extra info about guitars! So today we take another deep dive into the archive and land in a void between post - Get Smart and pre - Passengers On Trains - -and a sequence of songs that were destined for a project called the Spring Collection! The...